Please join us for The 132nd NAPA Convention July 5, 6, 7, 2007 at the Hampton Inn Massillon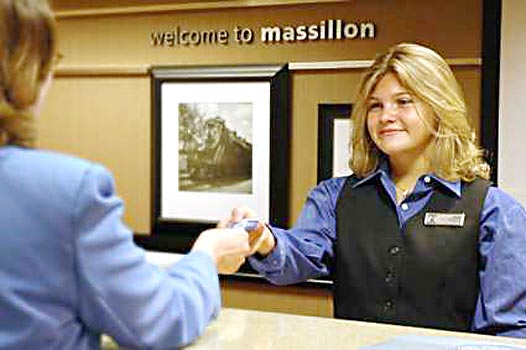 44 First St. SW
Massillon, OH 44647
1-800-HAMPTON or (330) 834-1144
Click here to go to the Hotel web site
We hope that you can join us in Massillon, Ohio, for the 132nd Annual NAPA Convention.
The hotel is giving us a special $79 flat rate plus 12% tax. Call the hotel or reserve on-line and be sure to mention you are part of the National Amateur Press Association in order to receive the special discounted rate. After June 8th, the hotel may release rooms that they have been holding for our group.
Note from Bill Boys: Convention reservation info (post-June-8th)

Rooms at the Hampton Inn, if still available, are still at the convention rate, but to ensure that you get the discount rate, call the Inn directly at (330) 834-1144, and mention that you are part of the NAPA group. Don't call the general toll-free Hampton Inn reservation number because they cannot book you at the discount rate.
We also want to include a tour of the National First Ladies Library and Research Center, which is located in the Saxton-McKinley home in Canton. President McKinley and his wife Ida (Saxton) lived there for several years. It has been completely restored.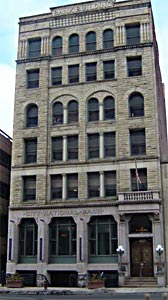 This happens to be the 100th Anniversary of the Opening of the William McKinley National Monument.
The banquet speaker, putting McKinley into historical perspective, will be Christopher Kenny, Director of Education at the William McKinley Presidential Library and Museum, where he coordinates field trips for over 20,000 students every year. His recent book, The McKinley Monument: A Tribute to a Fallen President, commemorates the 100th anniversary of the McKinley Monument this year.
Each person attending will receive a copy of a hard-bound book, NAPA: 1977–2007. Only 50–60 copies are planned for the first printing. Those not attending the convention may purchase a copy at cost plus shipping. Of course, those contributing to the book will receive a free copy whether they attend or not.
Our local committee had an organizational meeting at the Hampton Inn on February 24th, and we are planning a great convention for July!
— Gary Bossler, Convention Arrangements Commmittee Chairman