Site of the 2004 NAPA Convention — Lexington, KY Friday, July 2nd through Sunday, July 4th
•   Hotel information and reservations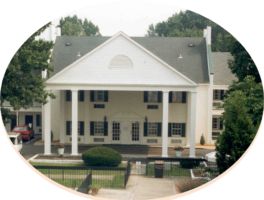 From Bill Boys, Convention Arrangements Commmittee Chairman: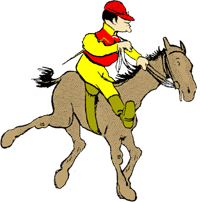 Post Call for Convention #129
Time to make your arrangements to be there at the starting gate for the NAPA convention in Lexington, Kentucky! We have an outstanding field of special events this year.

The Springs Inn is Convention Central
The hotel is The Springs Inn in Lexington, Kentucky. Click here for information about the hotel. To make your room reservations, call (800) 354-9503. Be sure to mention NAPA, to get the special convention rate.
The hotel provides complimentary shuttle service from the Lexington airport. On arrival, phone them at (859) 277-5751 to arrange for pickup.
Our convention meeting room will be open for our use starting Thursday evening, July 1st, and we'll be getting the letterpress demonstration set up, as well as starting in on the convention journals, and starting to lay out auction items for inspection.

Lexington — Bluegrass Beauty
The city of Lexington is in the heart of Kentucky's famed Bluegrass region, and is celebrated for its many horse farms and race tracks. Just outside the city is the Kentucky Horse Park, a state park dedicated to the horse culture of the Bluegrass country, and the site of an RV park with over 200 sites.
One of the options for your free time on Sunday afternoon is to attend the downtown Fourth of July Parade.
There are numerous other attractions in the area, as Leah Warner mentioned in her article, "Lexington, the Athens of the West," in the March National Amateur.
A visit to the website of the Convention and Visitors Bureau would also provide more leads than you will have time to visit!

We'd love to have you join us!
If you've never been to a convention, or only one, come and get a friendly welcome from the friends you'll make at the Lexington convention!
Enjoy — and benefit from — the opportunity to talk shop with veterans and experts in printing, writing, editing — all the skills of amateur journalism. Help shape the future of the Association as we take care of business in our business sessions and make decisions about future directions for the hobby.
There is no registration fee, so your only expense will be your travel, your room, and the meal events. (There is even the option of specially-reduced rooms at The Springs Inn, on request.) There's every reason to join in the fun of the 129th convention!
—Bill Boys, Convention Arrangements Commmittee Chairman